Diagnose
This step facilitates an independent expert assessment of the Scaling Readiness of innovations that reveals bottlenecks to scaling.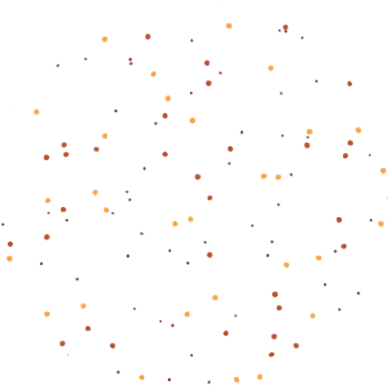 Concepts
Independent experts assess the innovation packages for their innovation readiness and innovation use
The data collected as part of Step 1 provide the basis for diagnosing the Scaling Readiness of site-specific innovation packages. Experts who understand both the innovations and the scaling context are asked to score the innovations for their innovation readiness and current innovation use. They are requested to provide evidence that supports their assessment and score. The scoring will show the innovations that score lowest and form the key bottleneck to scaling in that specific location.
Innovation readiness
Innovation readiness refers to the development stage of an innovation and how ready it is for scaling. It is measured along 9 levels of readiness that range from an idea or hypothesis (Level 1) to an innovation with low readiness for scaling (Levels 2–5: core or complementary innovations have been tested or validated theoretically), to medium readiness for scaling (Levels 6–7: innovations are successfully tested in a controlled environment), to high readiness for scaling (Levels 8–9: innovations are proven to work in an uncontrolled environment).
Innovation use
Innovation use represents the extent to which an innovation is already being used in society, and by whom. Innovation use is also measured along 9 Levels that range from low use (Levels 1–3: core or complementary innovations are used only by project teams and their direct partners), to medium use (Levels 4–7: innovations are used by other projects and their partners), to high use (Levels 8–9: innovations are commonly used by their intended users).
Liebig's law of the minimum
Scaling Readiness uses the analogy of Liebig's barrel to represent the Scaling Readiness of an innovation package. The barrel constitutes the innovation package, with the individual wooden planks representing one of the core or complementary innovations. The overall scalability of the innovation package (represented by the volume of water in the barrel) is limited by the innovation with the lowest readiness for scaling (include figure Liebig's Barrel).
Practices
Independent expert assessment reveals the key bottleneck(s) to scaling the innovation package
Step 2 Objectives
Step 2 achieves the following 2 objectives:
Objective 2.1: To assess and collect evidence of the readiness and use of each innovation in the innovation package for the different intervention locations and identify the innovations with the lowest readiness and use levels.
Objective 2.2: To identify the innovations in the innovation package with the lowest innovation readiness and innovation use levels to provide a basis for developing scaling strategies.
Once the innovation packages have been diagnosed and the bottleneck innovations are identified for the different intervention locations, the user proceeds to Step 3.
Implementation
The implementation of Step 2 is facilitated through a coherent set of 2 activities and 4 sub-activities
Objective 2.1: To assess and collect evidence of the readiness and use of each innovation in the innovation package for the different intervention locations and identify the innovations with the lowest readiness and use levels.

Activity 2.1: Prepare and administer the Scaling Readiness diagnosis survey.

Sub-activity 2.1.1: Develop a list of experts who will score the core and complementary innovations for their readiness and use.
Sub-activity 2.1.2: Administer the Scaling Readiness diagnosis survey.

Objective 2.2: To identify the innovations in the innovation package with the lowest innovation readiness and innovation use levels to provide a basis for developing scaling strategies.

Activity 2.2: Analyze the results and prepare and share the Scaling Readiness diagnosis report.

Sub-activity 2.2.1: Analyze the results and develop Scaling Readiness diagnosis report with Scaling Readiness assessment for the different intervention locations.
Sub-activity 2.2.2: Share and finalize the Scaling Readiness diagnosis report with the intervention team, the intervention partners, and other relevant intervention stakeholders."
Download full
documentations
Take the first step with us
Let's try